New O2 Roaming Charges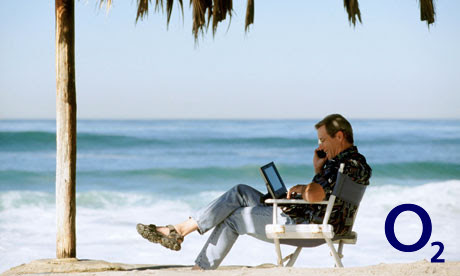 O2 Refresh Their Roaming Charges
Following the announcement of the mobile network reducing once again, the charges for roaming in the UK, the networks are starting to release their new prices.
O2 have released their pricing structure although on the O2 website, it is never very clear - a ploy perhaps?
Below is a full list of the new roaming pricing structure for O2 Business customers. It also inclucdes a comparison against their previous international charges.
The new roaming charges came into effect on the 1st July 2013.
Pricing
| Calls | Old RRP (PPM/ex VAT) | New RRP (PPM/ex VAT) |
| --- | --- | --- |
| Making calls | £0.2333 | £0.20 |
| Receiving calls - mobile terminated | £0.0583 | £0.0583 |
| Sending texts | £0.07 | £0.06 |
| Using data | £0.58 | £0.38 |
Voice Bolt On Changes
My Europe Extra - No change
Ireland Bolt On - No change
Default Cap:
Default Old Pricing (PPM/ex VAT)
| | Per MB | Price Cap | Usage Limit |
| --- | --- | --- | --- |
| Europe | £0.58 | £33.34 | 100MB |
| Rest of World | £6.00 | £33.34 | 50MB |
Following the Announcement
Default Old Pricing (PPM/ex VAT)
| | Per MB | Price Cap | Usage Limit |
| --- | --- | --- | --- |
| Europe | £0.38 | £33.34 | 100MB |
| Rest of World | £6.00 | £33.34 | 50MB |
Heavy User Cap:
Default Old Pricing (PPM/ex VAT)
| | Per MB | Price Cap | Usage Limit |
| --- | --- | --- | --- |
| Europe | £0.58 | £100.00 | 300MB |
| Rest of World | £6.00 | £100.00 | 200MB |
Default New Pricing (PPM/ex VAT)
| | Per MB | Price Cap | Usage Limit |
| --- | --- | --- | --- |
| Europe | £0.38 | £100.00 | 300MB |
| Rest of World | £6.00 | £100.00 | 200MB |
Mobex:
| Calls | Old RRP (PPM/ex VAT) | New RRP (PPM/ex VAT) |
| --- | --- | --- |
| Making Calls | £0.2216 | £0.19 |
Country list for O2 Travel:
Andorra, Austria, Belgium, Bulgaria, Croatia, Cyprus (excluding Northern Cyprus), Czech Republic, Denmark, Estonia, Finland, France, Monaco, Germany, Gibraltar, Greece, Guernsey, Hungary, Iceland, Ireland, Isle of Man, Italy, Vatican, Jersey, Latvia, Liechtenstein, Lithuania, Luxembourg, Malta, Netherlands, Norway, Poland, Portugal, Romania, San Marino, Slovakia, Slovenia, Spain, Sweden, Switzerland
Country list for Tier B (cheap Europe):
Andorra, Austria, Belgium, Bulgaria, Croatia, Cyprus, Czech Republic, Denmark, Estonia, Finland, France, Monaco, French West Indies, Germany, Gibraltar, Greece, Guernsey, Hungry, Iceland, Ireland, Isle of Man, Italy, Vatican, San Marino, Jersey, Latvia, Liechtenstein, Lithuania, Luxembourg, Malta, Netherlands, Norway, Poland, Portugal, Romania, Slovakia, Slovenia, Spain, Sweden, Switzerland